Kirk Academy Booster Club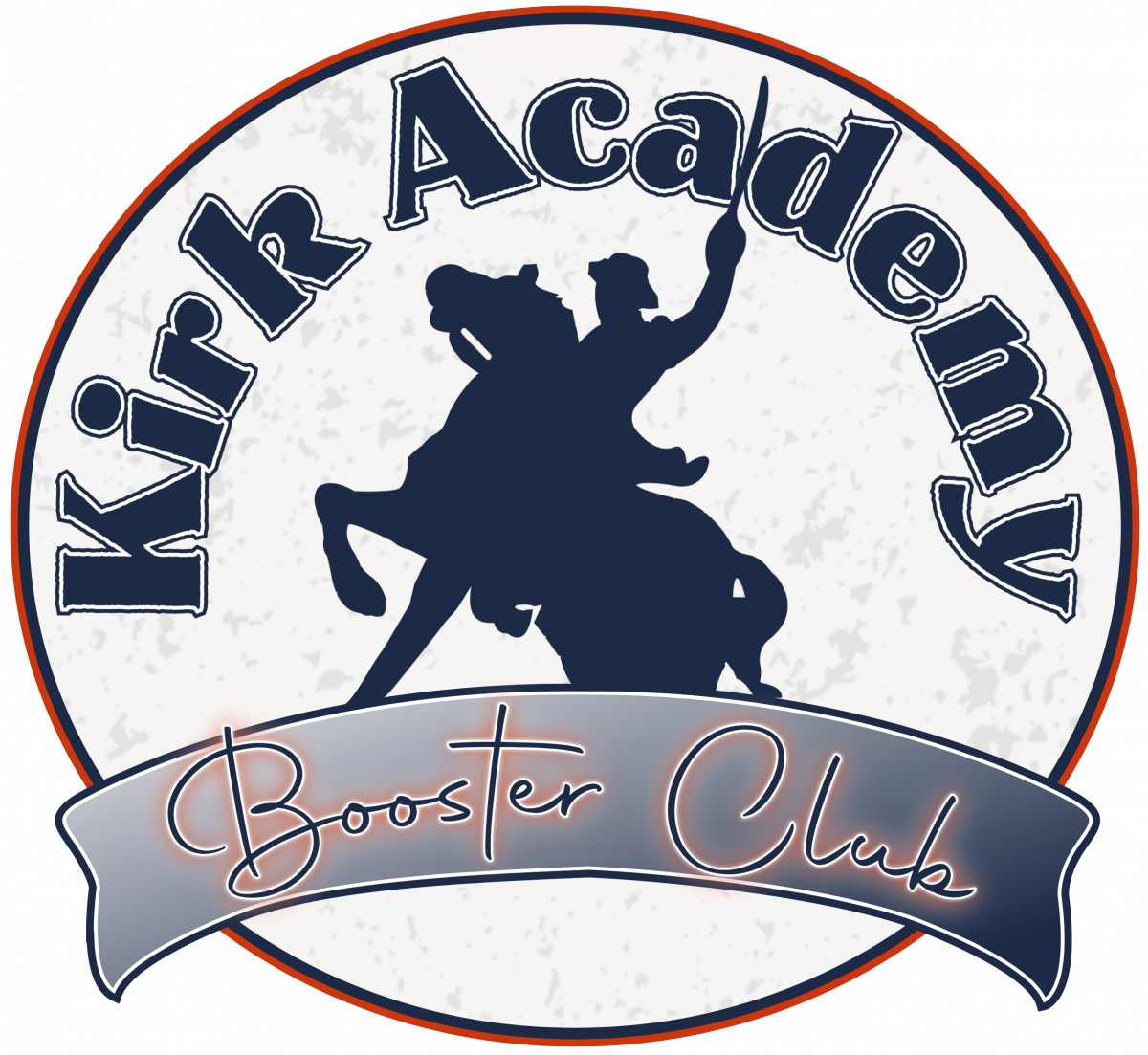 Stand up and clap your hands!
The football, cross country, soccer and softball season is upon us, and the Friday night cheers are offered loud and clear. The enthusiasm of the Administration, coaches and students is contagious. All of the athletic games and meets throughout the year are great fun for everyone in the Raider family. Soccer and Softball are in full swing. Cheerleaders and football players have been working hard this summer. We are excited for the upcoming year!

On the behalf of the Kirk Academy Booster Club, we would like to welcome you to the 2022-2023 school year. The KA Booster Club is a non-profit organization of volunteers which supports all athletic and spirit programs at Kirk Academy. If you have been looking for a way to support athletics and get involved at Kirk Academy, this is it! The Booster Club is looking for new members, and we would like to encourage all parents of student athletes to join KA Booster Club. We also encourage you to give your time and talents by volunteering in the concession stands, signing up for a committee on the Booster Club membership form, attending athletic events, helping with fundraisers, purchasing merchandise, and supporting your coaches.
Why join the Booster Club?

Every dollar raised by the Booster Club stays in our school. 100% of money raised and collected goes back into our kids and the sports they represent! Among the many projects the Booster Club contributes or has contributed to include:

Purchase of uniforms
Host the Annual Athletic Banquet to honor athletes, which includes providing a meal for each athlete
Provides athletes with awards at the Athletic Banquet
Provide transportation to and from sporting and school events
Provide meals for each athlete at the fall, winter, and spring Meet the Raider events.
Purchase scoreboards
Purchase weights for all sports programs
Purchase track equipment
Purchase pitching machines for softball and baseball
Gives $100 towards the purchase of letter jackets for each athlete
Purchase a new digital marquee sign to enhance the entire school
Purchase a new bluetooth wireless speaker/sound system for the gymnasium for all of our events & programs
Contributing to the school for the renovation of the KA gym floor

If you are a parent of an athlete, regardless of sport, please consider joining the KA Booster Club. It takes everyone; moms, dads, and grandparents to join together so that we can continue to build facilities and provide support for all generations of student athletes at Kirk Academy. Your membership is vital to our Athletic Program. Now more than ever, our athletes need your time, talent, and resources! Thank you for your consideration and support. All contributions and memberships will allow our kids an opportunity to increase physical fitness, foster friendships, and learn leadership and teamwork skills through athletic competition. If you are interested in joining with other parents and members of the Kirk Academy Booster Club, please fill out the membership form and mail it or drop it by the elementary office.

Remember, the Booster Club doesn't win championships at KA, but we do provide the tools necessary for our athletes to win championships at KA.